Welcome
At Cynthia Seidel Saha PC, Certified Public Accountant we take care of your QuickBooks, tax compliance, tax planning needs and serve a wide variety of clients, ranging from individuals, estates and trusts, sole proprietors, and incorporated entities. Our industry experience includes consultants, construction, child care facilities, dentist, landscape and maintenance, insurance, oil and gas, professional services, real estate, spas and salons, wholesalers, and other businesses.
Our specialty and passion is helping "start up" businesses.  
Need QuickBooks help? ASK ME!
Cynthia Seidel Saha, PC is a Professional Corporation founded in 2002 by Certified Public Accountant, Cindy Saha. We have found over the years that a team approach best serves a client's needs. We have built a reputation for quality and personalized service through the development of long-term business relationships. We continuously strive to understand, meet and exceed our clients' expectations.
Cynthia Seidel Saha, PC complies with the stringent quality control standards established by the American Institute of Certified Public Accountants (AICPA), a national professional organization of CPA's and the Texas State Board of Public Accountancy, and QuickBooks Certified Pro Advisors Program.



"I have found great satisfaction in helping people, sharing my gifts, and building relationships. Let me know how I can serve your tax and accounting needs."
Cindy Saha, CPA
cindy@sugarlandcpa.com
Certified Public Accountant
Cindy draws her tax experience in public accounting with Ernst & Young's Emerging Growth client sector and other national and local firms. She has been working exclusively in public accounting since 1988. She specializes in tax consulting and preparation, including income, estate and trust, retirement, and IRS audit representation. She also provides her business clients with accounting assistance. Cindy's goals include, reaching out to enterprising business and individuals, asking questions, making sure her clients are developing a tax strategy and filing returns that comply with the tax laws. Cindy graduated from Southwest Texas State University in 1988 with a Bachelor of Business Administration. She received her Certified Public Accounting certification in 1990. Her professional affiliations include the American Institute of Certified Public Accountants Tax Section, the Texas Society of Certified Public Accountants, and the Houston Chapter of the Society of Certified Public Accountants. She is an online QuickBooks Pro Advisor.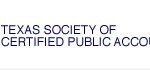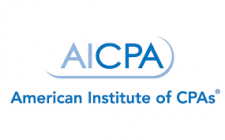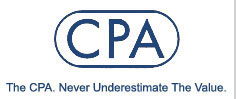 We are conveniently located off of the Southwest Freeway at the main entrance of Greatwood. Look for the Greatwood Lakes. We are inside the two-story brick building at 19901 Southwest Freeway. Exit Grand Parkway. U-Turn left onto the SW Freeway feeder road. We are on the right, directly in front of Greatwood.
Cynthia Seidel Saha, PC
19901 Southwest Freeway Sugar Land, TX 77479
(832) 201- 0800 Fax
cindy@sugarlandcpa.com